Fairtrade Christmas Cards will be on sale after the Sunday service on 10 Dec. Christmas items (food and craft) will also be available. Please see the notice in the porch of St Nicholas for full details of all sales.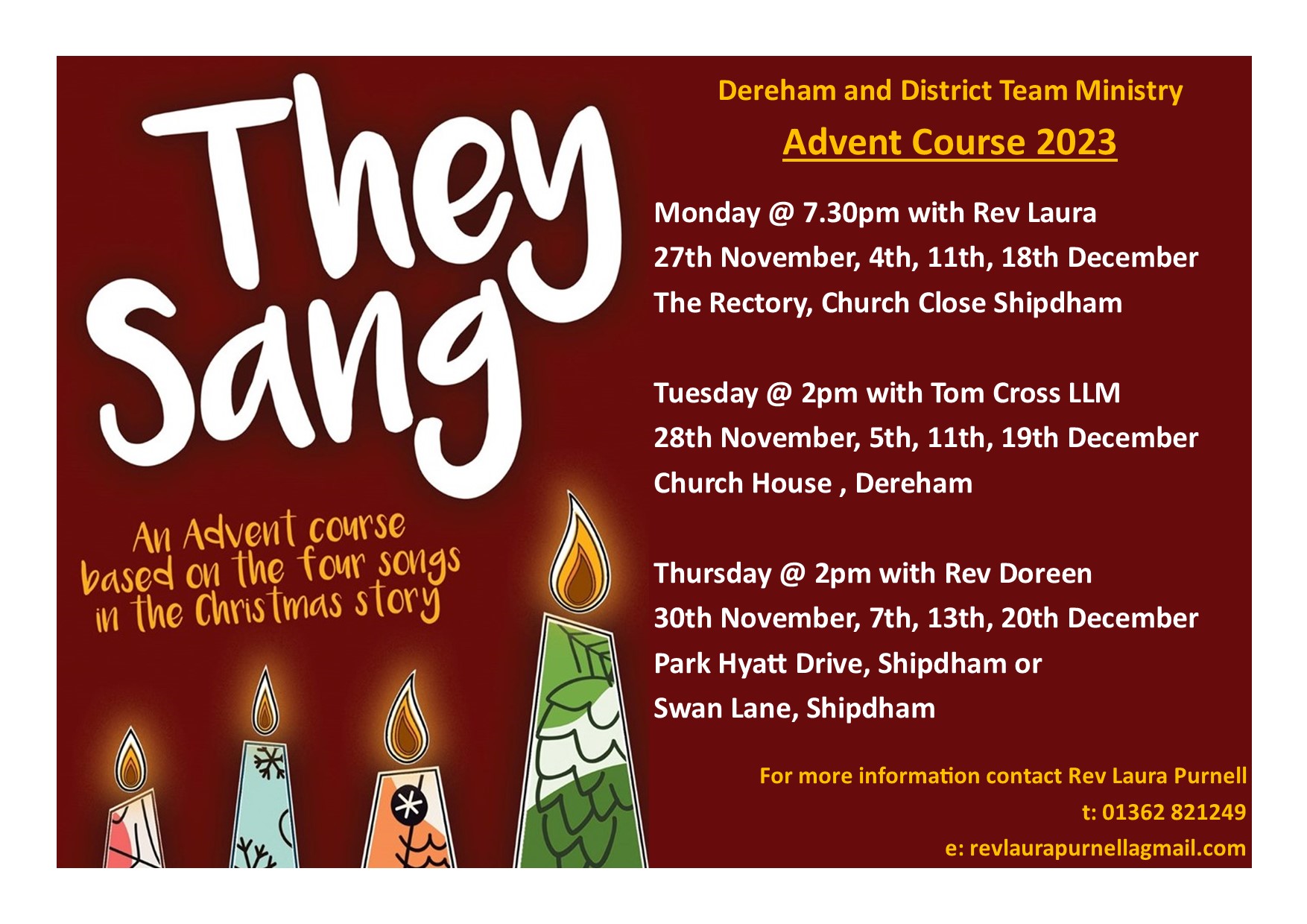 Scarning Church is delighted to be hosting this year's Festive Concert by the Big Heart and Soul Choir on Saturday 9 December at 7.30 pm. This is an evening not to be missed with Christmas music from around the world to be followed by a finger buffet. The Choir came to Scarning in June 2022 to help raise funds for the Ukraine appeal and provided a splendid evening. Tickets are £10 each including supper. Please contact Sue on 01362 694886 suerockley84@gmail.com or Tricia on 01362 697082 pforeman4@sky.com for tickets. Please bring your own drinks and glasses.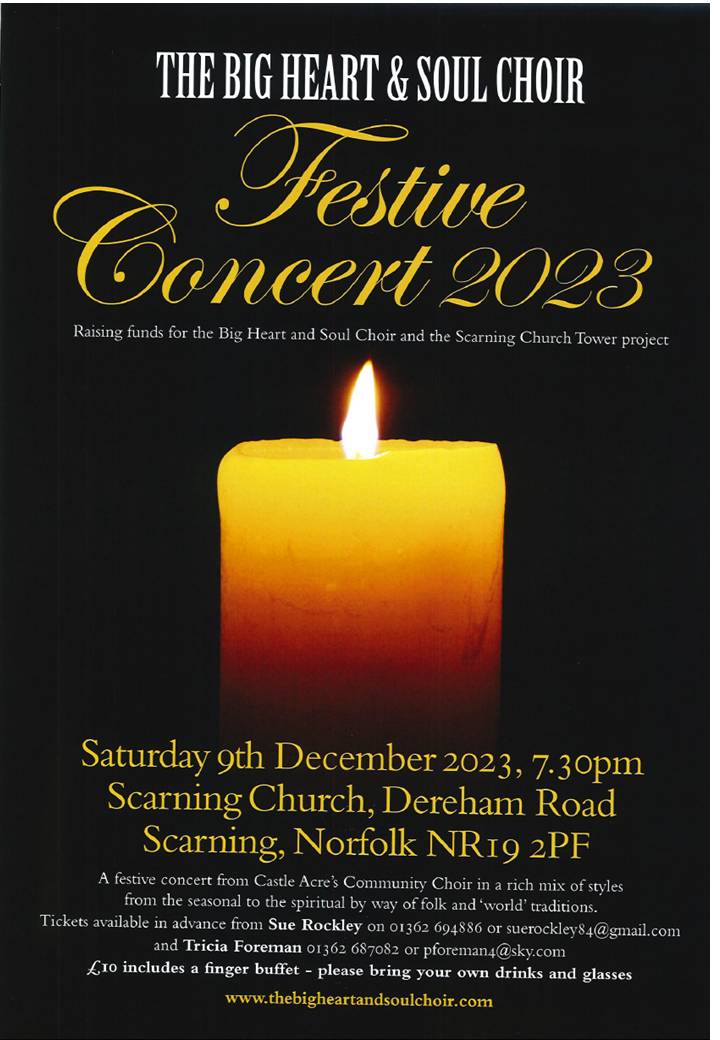 Sunday 10th December we will be celebrating the Feast of St Nicholas at 9.30 with our TOY AND GIFT SERVICE. Toys; These are distributed by the Salvation Army, who have told us that gifts are especially needed for girls aged 8-10 and teenagers, for whom toiletries are always welcome. Unwrapped gifts please. Financial Gifts; This year the PCC has decided that rather than appealing for money for church funds we should support the Bishops Appeal for the Anglican led Al-Ahli hospital in Gaza. This hospital has been operating in Gaza since 1882, and medical staff look after all patients regardless of ethnicity, religion or wealth. In recent weeks the hospital has been badly damaged. More information about this appeal, and how to give, is available on the diocesan website www.dioceseofnorwich.org . The Churchwardens and Rector can give you more information about the appeal. If you prefer to give by cheque or cash, the Christmas Stocking will be hanging by the font, and gift aid forms for the appeal will be available at the back of church - cheques should be made payable to St Nicholas PCC marked Bishops Appeal on the back or put your donation in an envelope and pop into the letterbox of Church House. It would be good to know how much we raise as a congregation, so if you donate online please pop a note in the stocking to say the amount sent (no need to sign it).
St Andrew's Church, Bradenham will be having their Carols by Candlelight on Friday December 15th at 6pm, where they will be joined by Peddars Quire. There will be refreshments after the service and everyone is welcome.
St. Nicholas Church Coffee Morning in Church House on 16th December (Christmas). Time: 10.30 to 1.00pm to include FairTrade stall, book and jigsaw sale with a TOMBOLA at Christmas. Please come along and support these. Any offers to bake a cake, sausage rolls etc. would be much appreciated. Please contact Susanne on 07523958508.
Swanton Morley are going to be having weekly coffee mornings every Thursday, in the church from 10-12 noon. They are calling themselves 'Coffee, Cake and Company'......very apt!
Winter's here - feeling shut in?
Why not come along and join St Withburga's handbell ringers?
We meet every Monday afternoon at the Trinity Methodist Church Rooms on Theatre Street, Dereham. From 2.00pm until 3ish with refreshments afterwards.
You do not need to be able to read music, just be able to count mentally to 4 and occasionally to 6!!
The handbells are on loan from St Nicholas Church Dereham and we would welcome some new members.
Please contact Sylvia Meredith – 01362 693425 or Ann Dye 01362 687694
There is going to be a 5-week course on Historic Churches of Norfolk, starting January 2nd - 30th. These will be held at Church House from 10-12am. Booking is essential, and you can do this by contacting the tutor, John Vigar on 07962 368062 or email john@johnevigar.com
Cost is £38 for the course.