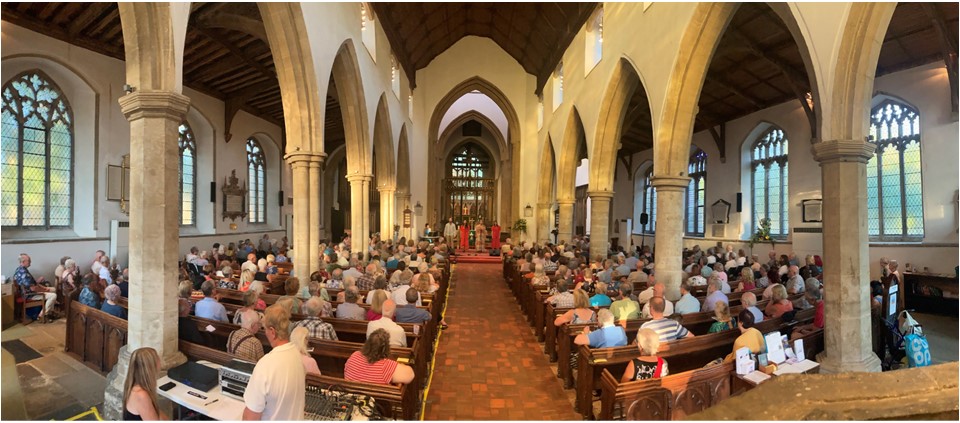 St Nicholas Church at Dereham is the biggest church within the Team. The mission of St. Nicholas is to bring the Christian message to the people of Dereham. We do this through regular services, Messy Church, working with other Christian denominations in the town, baptism, wedding and funeral ministry, and much more besides.
The Church is centrally placed just off the Market Square and aims to be a central part of the community. In addition to the usual weekly services, special services such as the annual Festival of Remembrance in November and the Battle of Britain service in September provide civic occasions for the whole community. The magnificent building is also ideal for concerts and recitals with many musicians making use of the facilities.
We have a fine church building which is used very flexibly, as much of the furniture and fittings in the chancel and nave altar table area are moveable. There has been an extensive programme of internal refurbishment over the past fifteen years which has resulted in an attractive and welcoming church suitable for many different forms of worship and liturgy.
Find us at Church St, Dereham, NR19 1DN.
Limited parking is available on Church Street or in the Market Square nearby (Red Lion Street on the map).
St. Nicholas is run by the Parochial Church Council (PCC), made up of church members representing a wide range of skills and interests from spiritual to financial matters.