Welcome! St Andrew is a stunning medieval church set in beautiful countryside just outside the village of Bradenham. Please come and join us!
The Parishes of East and West Bradenham were combined into one, many years ago. St Andrew, West Bradenham was kept as the active church. St Mary's, East Bradenham in the village itself is not used for regular worship, but is maintained by the Churches Conservation Trust.
For service times and upcoming events, please see the homepage.
Find us at Church Lane, Bradenham IP25 7QP.
Limited parking is available in the church grounds.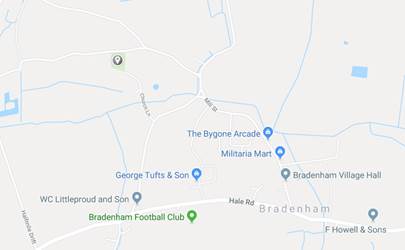 St Andrew's locatio shown by the grey Marker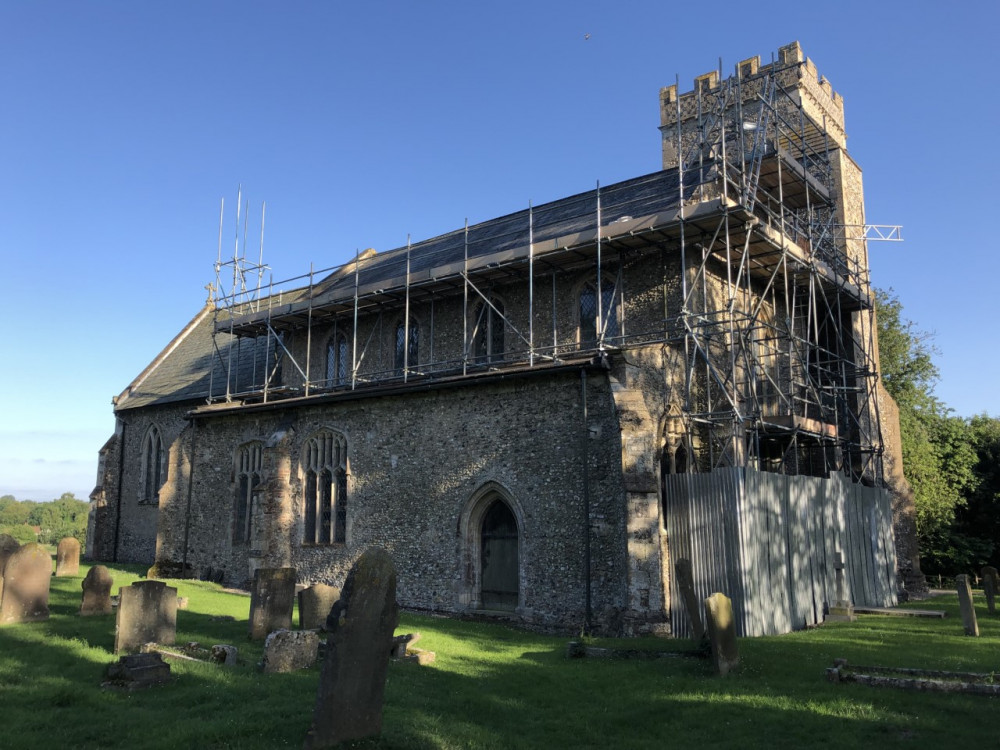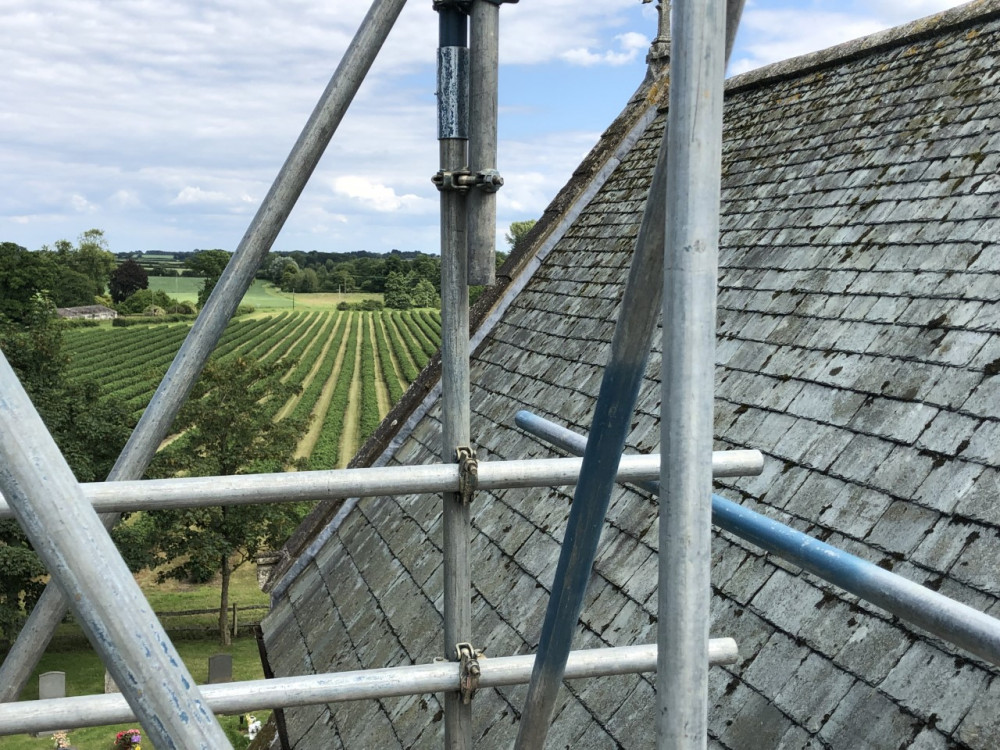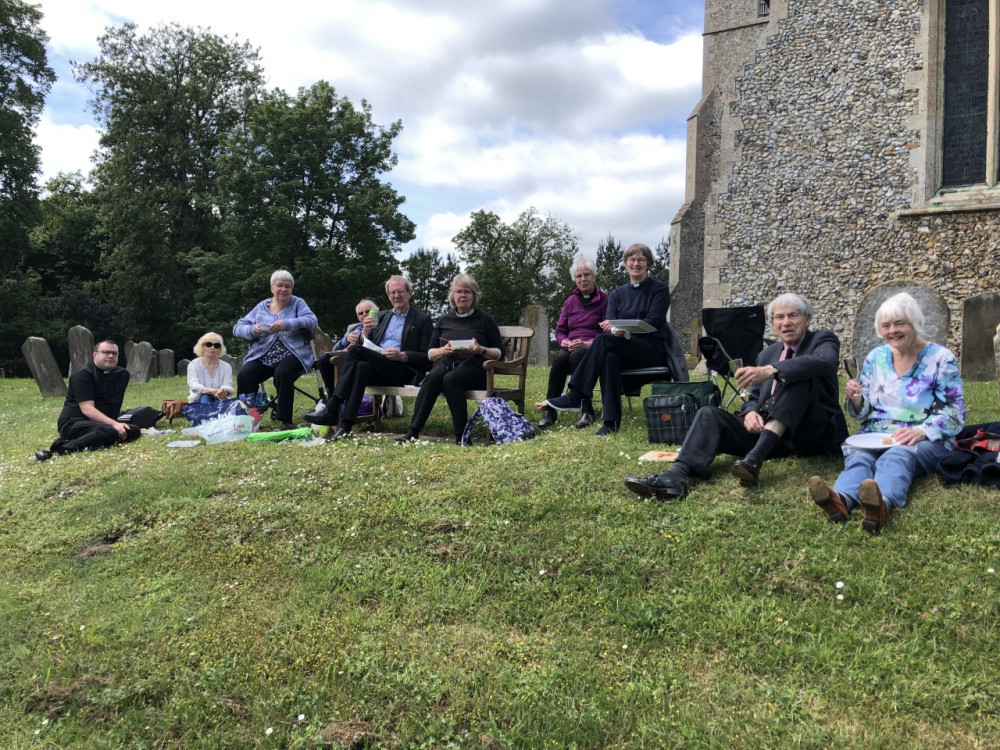 St. Andrews which stands high, (for Norfolk), above the surrounding countryside, looks out over fields of fruit bushes and canes. Seen here with scaffolding, and the view from the roof of the fruit fields. The picnic took place after the Ascension Day Service 2019.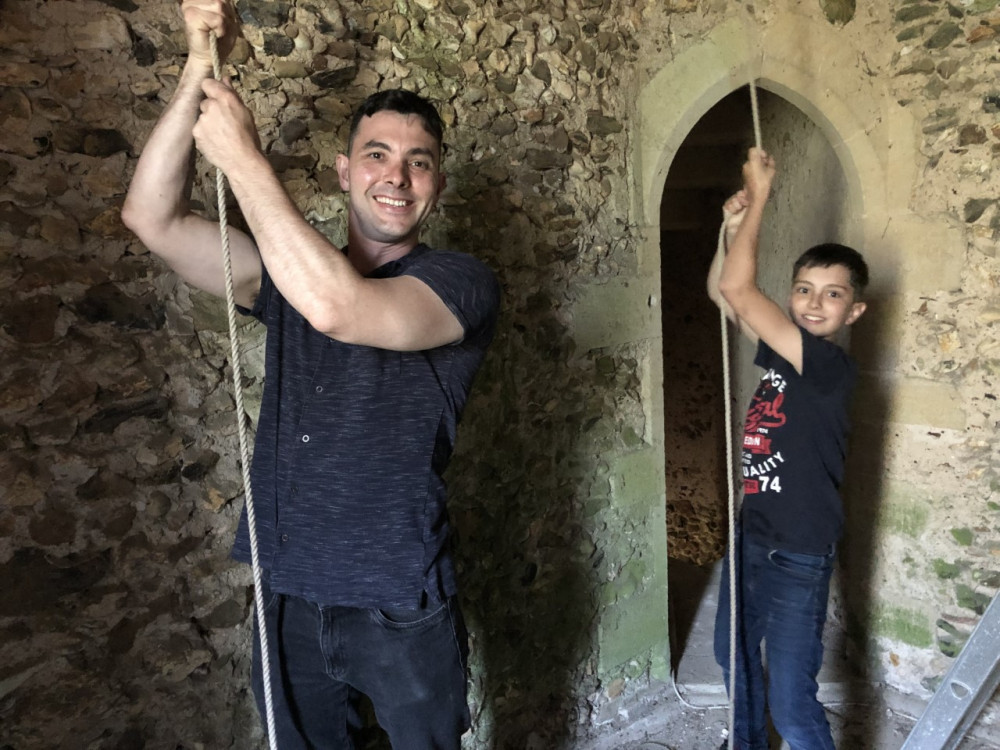 .
Father and son bell-ringers.