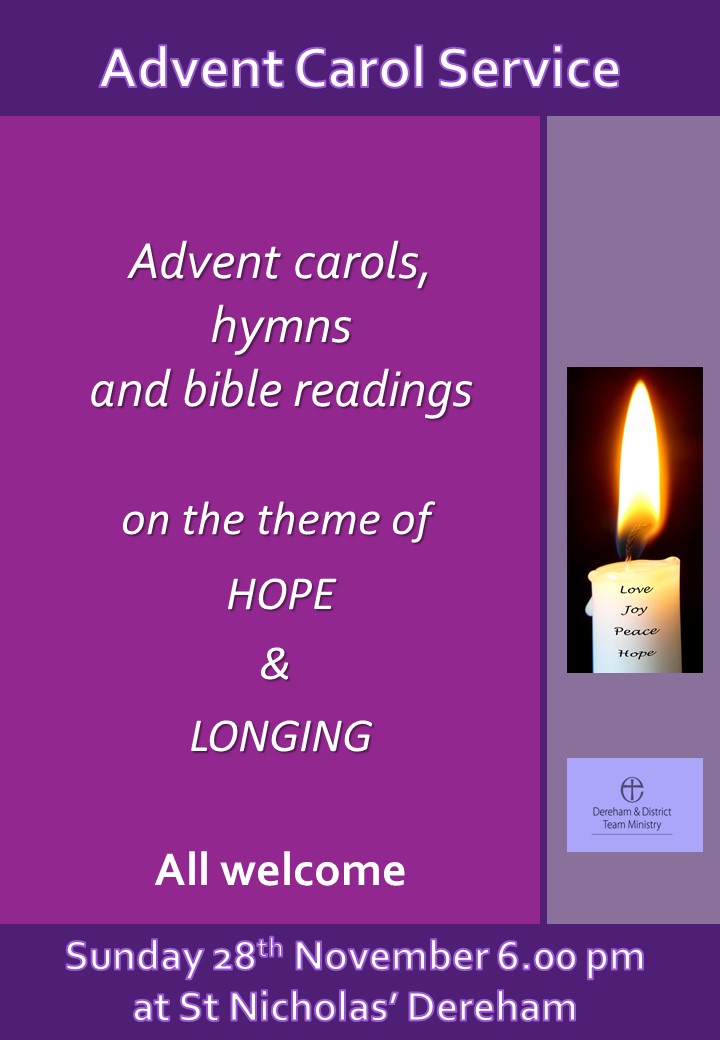 From the Team Rector, The Revd Canon Paul Cubitt
It seems autumn is starting early this year. Already the garden has a light covering of leaves and autumnal dew picks out the cobwebs in the shrubs. With the setting sun we have seen a beautiful orange glow in the skies followed by the rising of the harvest moon. It is quite glorious and lifts the heart.
And yet, uncertainty fills the air with rising fuel bills, a scarcity of some supplies to the shops caused in part by a shortage of lorry drivers and the shadow of coronavirus lingers on. At the time of writing people are panic buying petrol. It is hard to tell how the autumn will pan out.
I was in the Cathedral for a clergy conference a week of so back and one of the speakers noted that when Christians come to church in the West we come to worship. In Africa Christians come to be healed. This simple observation that carries much truth. While medical science can restore and bring healing to the body we suffer with our mental health and a wider sense of wellbeing. Jesus says, 'I have come that they may have life, and have it to the full' (John 10.10) and while I understand what Jesus says often our lived-out experience does not seem to match it. Are we missing something in our busy and often God-free lives? While we might be good at looking after the body and mind, our spiritual health is often neglected.
English Heritage will be trialling an 'hour of contemplation' this autumn at 16 of their abbeys and priories, including Rievaulx Abbey in Yorkshire. Visitors will be asked to put down their phones and join in a daily hour of silence and contemplation. Dr Michael Carter, senior properties historian at English Heritage, explains, "For those who lived there, these monastic buildings offered an opportunity to live the heavenly life here on earth, and discover a spiritual inner peace. Throughout the centuries, people have turned to the monasteries now in the care of English Heritage as havens of contemplation and places of spiritual and physical renewal. With many people having experienced a very difficult past 18 months, we're inviting visitors to escape from their cares for a short time, using the quiet, the sound of the bird song, the rustle of the wind in the trees to contemplate and free their minds and spirits of the busy, noisy, demanding distractions of contemporary life.
"In a modern world, where people are constantly rushing and expected to be at the end of a phone 24/7, we often find silence disconcerting. It's important sometimes to take a step back, centre yourself and focus on appreciating the peace and tranquillity that is unique to these historic buildings – monuments to the human spirit and the divine, our ongoing quest for inner peace and fulfilment. Saint Aelred of Rievaulx, describing the majestic Rievaulx Abbey in Yorkshire, wrote 'Everywhere peace, everywhere serenity and a marvellous freedom from the tumult of the world' and we hope to offer this feeling of serenity to our visitors."
Many of our benefice churches are open and we know many come and visit and take time out. It is my prayer that all our churches would be places of 'sanctuary, peace, prayer and a space to think'. Please feel free to make the use of these wonderful holy places. If you find a church locked or would like access outside usual opening times, please let us know and we will open it.
Every year we hold a Service of Remembrance and Thanksgiving for the Departed on the nearest Sunday to All Saints' Day. This year it falls on Sunday 31st October, the eve of all hallows (All Saints). The service will be at 3.00pm and all are invited. There will be an opportunity to light candles in remembrance of someone or people who have died. Taking time to remember loved ones can often be a time of healing as many of us are still struggling with our sense of loss after 18 months of covid and isolation.
Paul
Many of our Sunday services from Dereham are live-streamed on Facebook
.
View them here: https://www.facebook.com/stnicsdereham/
Daily Prayer Tuesday - Saturday is also live-streamed on Facebook at 9.00 am
Daily Prayer Monday-Thursday and Saturday on Zoom at 9.00am
Our
channel is called 'St Nicholas' Church Dereham' and can be found using the following link:
https://youtube.com/channel/UCJPHvhuoBXwdMKXex3hoqig
With our return to the churches our YouTube channel is used less often.
If you click on 'Subscribe' it will be easier to find in future.
The calendar at the bottom of this page shows upcoming services. You'll find a warm and friendly welcome.
Please click on the 'Contact Us' tab to get in touch with our clergy.