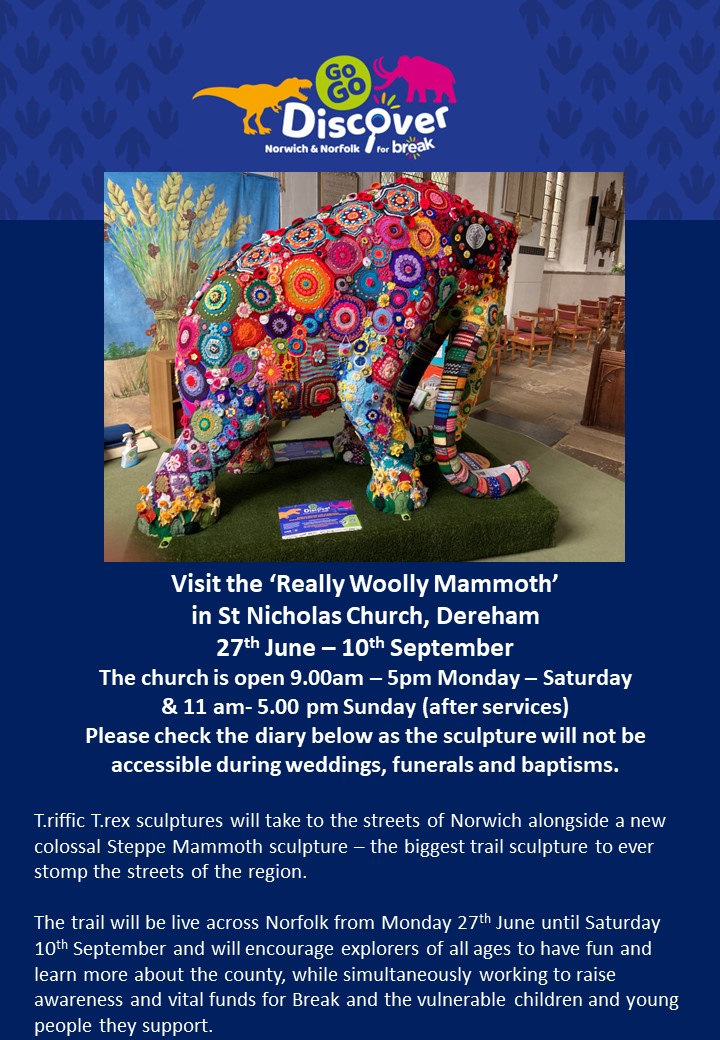 Many of our Sunday services from Dereham are live-streamed on Facebook
.
View them here: https://www.facebook.com/stnicsdereham/
Daily Prayer Tuesday - Saturday is also live-streamed on Facebook at 9.00 am
Daily Prayer Monday-Thursday and Saturday on Zoom at 9.00am
The calendar at the bottom of this page shows upcoming services. You'll find a warm and friendly welcome.
Please click on the 'Contact Us' tab to get in touch with our clergy.