8th June 2018 Junior Academy 'Trinity Day'
8th June 2018, 'Trinity Day' at the Dereham Church of England Junior Academy.
John Beardon from 'Wellspring' began the day with Collective Worship involving all the children of the school, following which each 'year' attended 4 sessions, which were led by representatives from St. Nicholas, 'Wellspring', Salvation Army and 'Kidz Klub'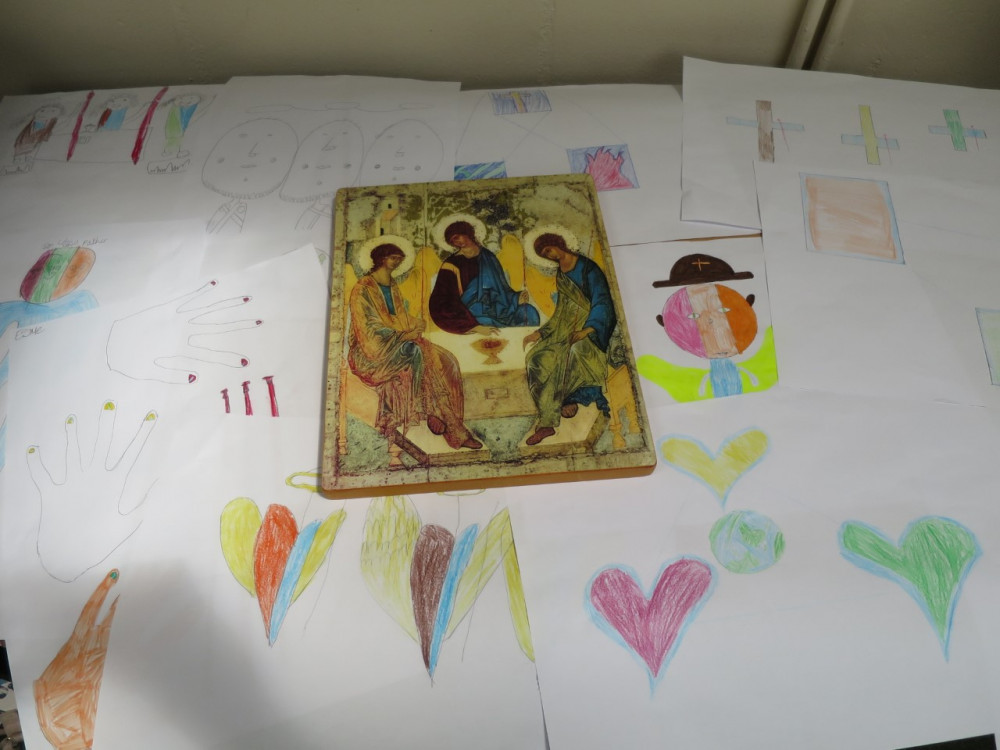 The picture above is of an Icon, used by Revd. Dominique Thornham, to explain the Trinity to the children frm each school year.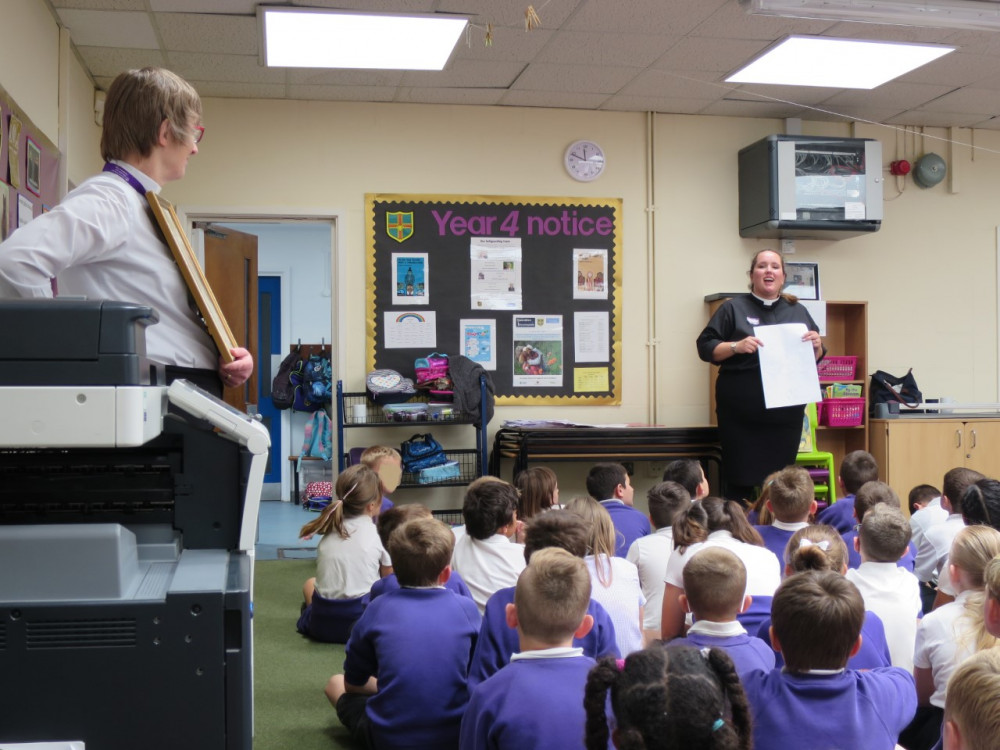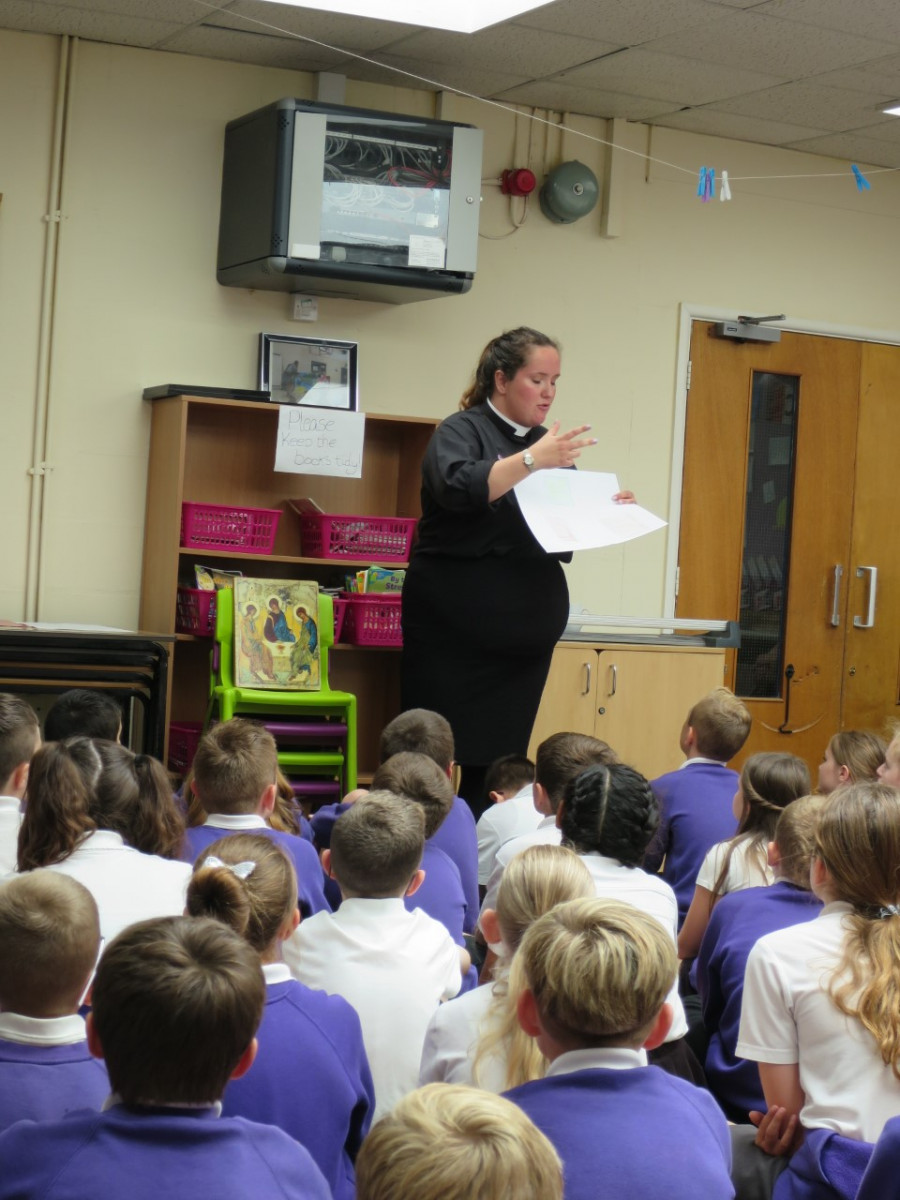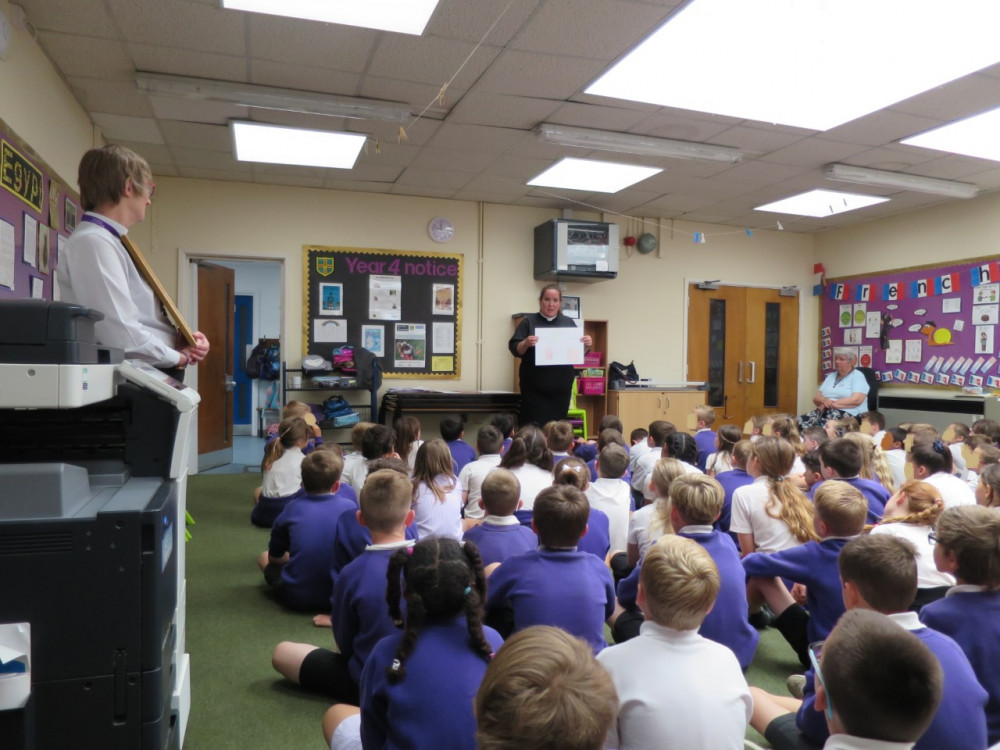 Following an initial explanation of the icon to the children, by Dominique, the children split into 4 classes to explore their own imagination and produce artwork to demonstrate 'the Trinity'. All school years produced some pretty impressive artwork, showing that God is '3 in 1', Father, Son and Holy Spirit.