10th June 2018: St Nicholas Commissioning of Church Wardens and PCC Members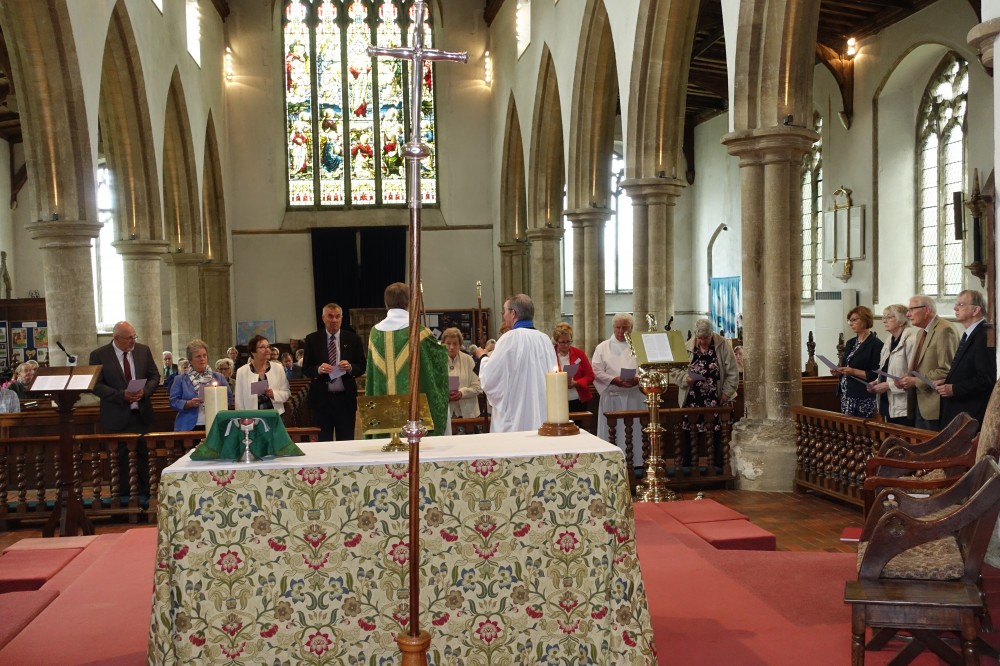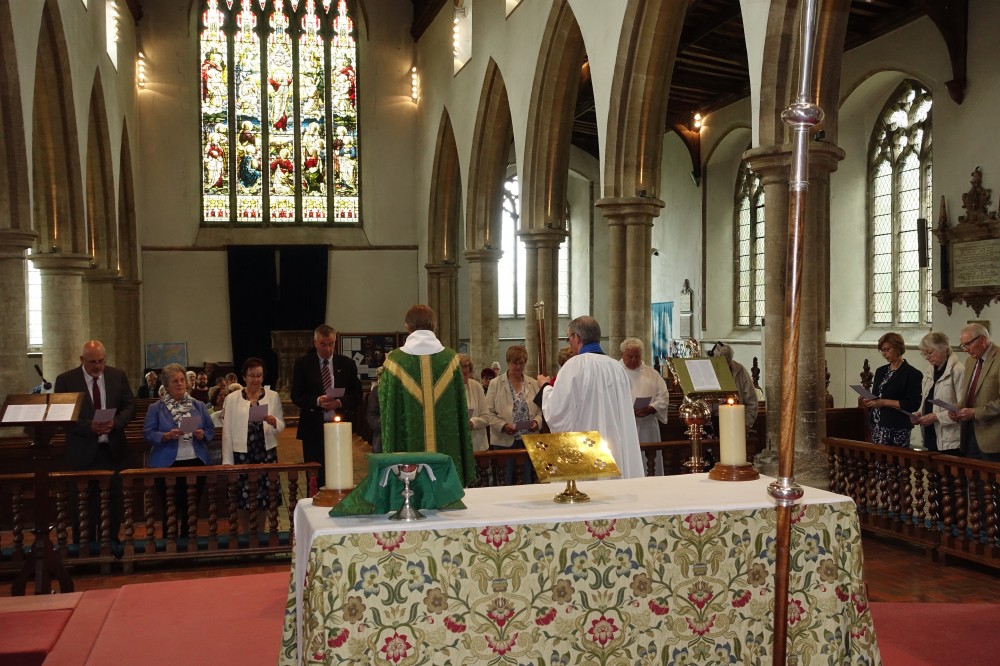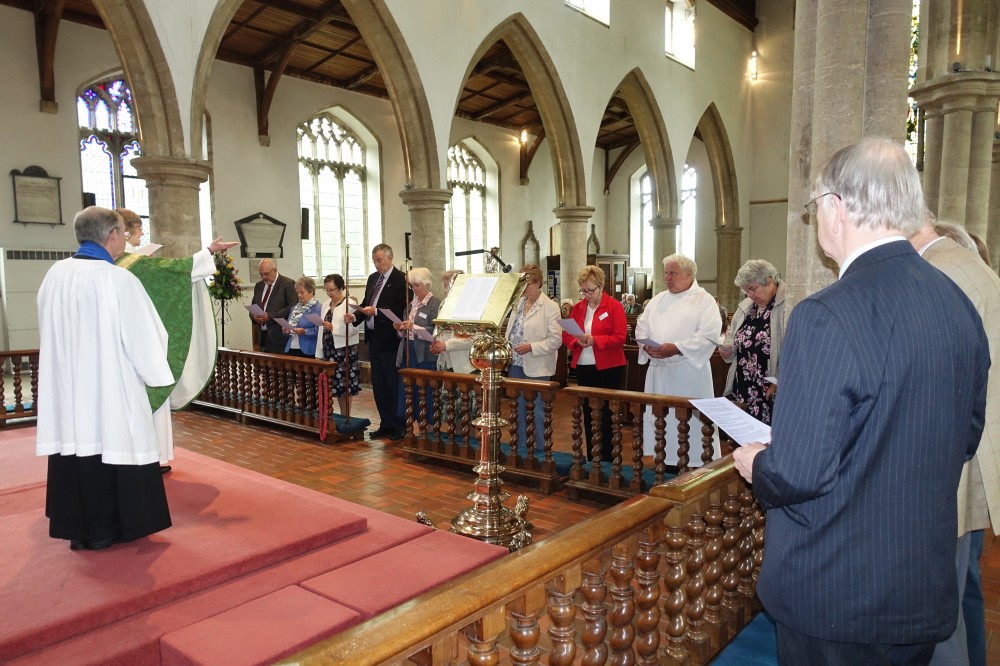 10th June 2018: Commissioning of Churchwardens, members of Diocesan and Deanery Synods and Parochial Church Council members, came forwaed to the altar rails,during the service of Communion, to make their commitment to their post.
The work of the Church is pastoral, evangelistic, social and ecumenical. As elected representatives of the congregation, these people, together with the Clergy and Readers, are responsible for leading the Church at St. Nicholas, in the promotion of its work and worship. They promised to work with the Clergy and Readers in the fulfilment of this task. They pledged to carry out the responsibilities that come with the role to which they have been elected.
With God's help they will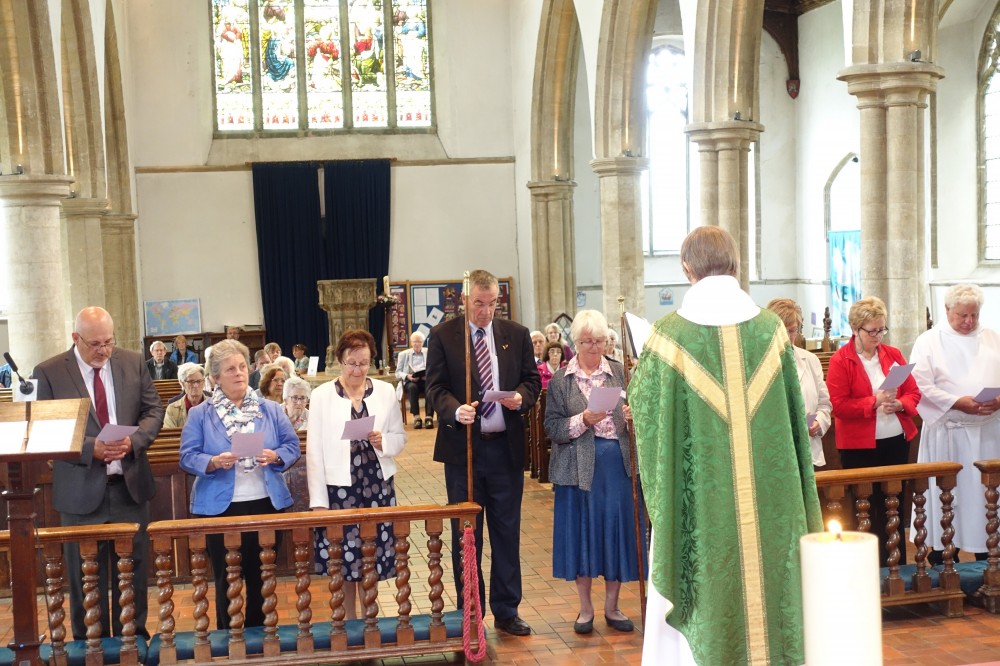 The churchwardens were presented with their staves, which symbolises the office which they will hold.
The congregation were then asked to support these newly-elected people, with their prayers, love and practical help,
With God's help they will.
The Church Wardens are: Paul Edwards and Sheila Hanmer
Deanery Synod Representatives are; Gordon Barker, Barbara D'Arts and Marguerite Otty
Elected members are; Gwen Booty, Richard Bower, Lynn Hearn, Roger Hodson, Ann Johnston, Robert Lake, Sue Ovenden, Evelyn Speed, Derrick Watts
Co-opted member is Celia Barker
Please hold them all in your prayers, that they may be given the strength and knowledge to serve you.
Almighty and everlasting God, by whose Spirit the whole body of the Church is governed and sanctified, hear our prayer which we offer for all your faithful people, that in their vocation and ministry they may serve you in holiness and truth to the glory of your name: through our Lord and Saviour Jesus Christ, who is alive and reigns with you in the unity of the Holy Spirit, one Gpd, now and forever. Amen