18th-24th June 2018 - Traidcraft Week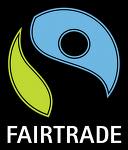 18th-24th June2018 is 'Tradecraft Week' and Kate Baldry is going to have a half-price sale to clear her stock to make room for the new Autumn range. During that week there will be various sale events. Keep an eye open on the weekly news sheets for further details and watch out for posters detailing what's happening each day.
Sauturday 23rd June 10-12 noon in Church House Half price sale, plus lovely Fairtrade refreshments too! Do come along.